SIUI CTS-30B Ultrasonic Thickness Gauge

Description
SIUI CTS-30B Ultrasonic Thickness Gauge, adopts micro-processor technology and can perform measurement of thickness and acoustic velocity on metal and many materials based on ultrasound measurement principles.
Mono LCD (with backlight), 128 × 64 pixels.

Measurement range: 0.8-400 mm (Steel).

Measurement accuracy: 0.01/0.1 mm.

2, 5, 7.5 MHz or high temperature compatible probes.

Fast scan.

Two-point calibration.

Input the known thickness and the system may show the velocity of the inspected work piece in real time.

Up to 5000 sets of measurement data (refer to measurement value and acoustic value) and 100 sets of parameter data (refer to measurement value and system setup, etc.) can be saved.

Compact size, light weight, low consumption and long operation period.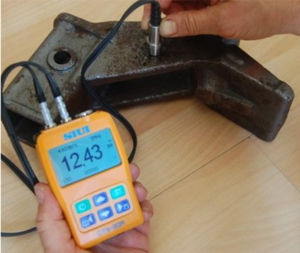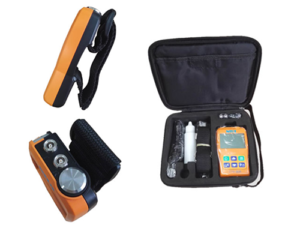 For further information please Contact us or email: ndt@ndt.com.au