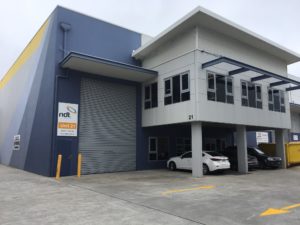 NDT Equipment Sales is a long established supplier of Quality Assurance and Non-Destructive Testing Equipment based in Sydney, Australia. We have grown to become Australia's leading supplier of gamma equipment, accessories and isotopes. We also supply a comprehensive range of ultrasonic equipment, magnetic particle, dye penetrant testing equipment and eddy current equipment. Our client base has grown steadily with us and we now export into many overseas countries, as well as shipping Australia wide.
Over 25 years in business, NDT Equipment Sales has built strong and lasting relationships with our clients and suppliers which has led to the introduction of new and innovative products for the NDT market place. Among our suppliers are Sentinel/QSA, Plant Integrity (TWI), Golden Engineering, Lizard NDE, Rohmann, Russell Technologies, Phoenix Inspection Systems, NDT Systems, Stresstech, Comet, Imperium, Lixi, Keiyu NDT, Mitech, Colenta, Opgal, Novo DR, Elektrophysik, Crystal Cam Imaging, Rigaku X-Ray, Creative Electron, Tritex NDT, Wilnos, Aerofab NDT, PH Tool, Flawtech, Technical Service Products, Parker Research Corp, MFE Enterprises and Automess.
NDT Equipment Sales is proud to be a corporate member of the following organisations:
The Australian Institute for Non Destructive Testing (AINDT).
The Australasian Corrosion Association (ACA).
Composites Australia.
For further information please email: ndt@ndt.com.au