Description
The Sentinel Radeye G is a combined Digital Survey Meter, Rate Alarm and Electronic Personal Dosimeter with Measuring range: 0.01 mR/h to 10 R/h.
Features:
Rugged and Reliable.
Durable nylon holster with belt clip.
Removable rubber sleeve for extra protection.
Water resistant.
Low power technology (600 hour operation).
Can be used with rechargeable batteries.
Battery life indicator.
Large display with backlight.
Top alarm indication (can be operated in holster).
PC-Software with real-time graph.
1600 data points (allows retrospective analysis).
Adaptable user interface Earphone output for noisy environments.
Alarm relay output for area monitor applications.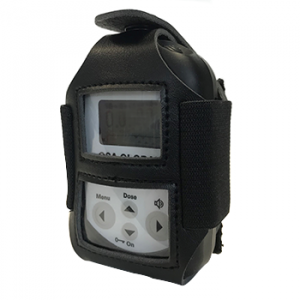 For further information please email: ndt@ndt.com.au