SENTINEL 1075 SCARPRO SOURCE PROJECTOR

Description
Sentinel 1075 SCARPRO source projector is used for industrial non-destructive testing applications of gamma radiography with Selenium-75.  SCARPRO can be used as a category I or II exposure device.  When used in SCAR mode (category I), the SCARPRO allows radiography to be performed in congested work areas.  When used as a traditional projector (category II), standard Sentinel source guide tubes and collimators allow the Selenium-75 source to be used for axial, radial and panoramic exposures.
Exposure Device: Model 1075 SCARPRO is a dual mode radiographic exposure device for Small Controlled Area Radiography and traditional projection radiography.
SCAR: All interchangeable collimator with a 90 degrees incremental adjustment enables safe radiography in areas congested with workers.
Projector: A standard guide tube attachment with an ISO compliant interlock enables traditional axial and radial projection radiography.
Technical Specifications:
Dimensions: Length:  11.20″ (22.45 cm) X Width:  5.90″(14.99 cm) X Height:  7.30″ (18.54 cm).
Weight: With Jacket:  30 lbs (13.61 kgs) Without Jacket:  27 lbs (12.25 kgs).
Shielding: Tungsten 16.5 lbs (7.5 kgs).
Materials: Tungsten shield with built in source path, Stainless Steel, Aluminium, and Polyurethane.
Isotope: Selenium-75.
Maximum Source Capacity: 81 Ci (3 TBq) of Selenium-75.
Controls and Guide Tubes: 1075 SCARPRO Projectors are designed, manufactured, and approved for use with SENTINEL authorized controls and accessories only.
Operating Temperature Range: -4 degrees C to 149 degrees C (-40 degrees to 400 degrees F).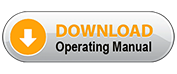 For further information please email: ndt@ndt.com.au