Description
The MP-A2BL Handy Magna UV Yoke is a AC magnetic yoke with an in-built UV LED lamp.
Features:
A lightweight, ergonomic design facilitates extended usage times.
The UV LED lamp operates automatically through magnetic induction when the yoke is switched on. This frees up one hand and makes the yoke convenient to use in dark areas.
The strong magnetic field generated is suitable for detection of sub-surface defects.
The operation switches and cable connector are water resistant.
Specifications:
Power: AC110V/220V, 50/60 Hz.
Related Current:  Loaded: 2.8A.
Available Pole Distance:  75-210 mm.
Net Weight (including cable):  2.3 kgs.
Input Power Source:  AC only.
Lifting Power:  12lb (5.45 kg) or more.
Yoke UV LED Lamp:  3W UV LED lamp (6,000cd/m²).
Cable Length:  4.5m.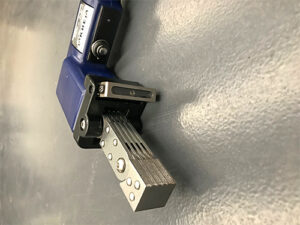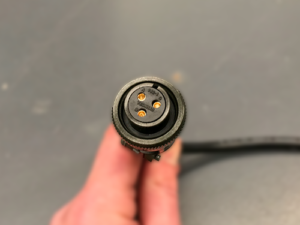 For further information please Contact us or email: ndt@ndt.com.au